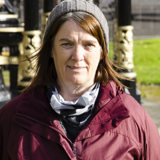 Tricia Hadden
Why do you volunteer?
After receiving a lot of assistance on returning to cycling, I want to share the experience I have gained along the way and the joy of cycling with others.  It also offers me the chance to stay active and sociable which benefits both my physical and mental well-being.
What skills and experience do you bring to Sunny Cycles?
Cycle Ride Leader certified by Cycling Scotland
Cycle Training Assistant - SCQF Level 5 certified by Cycling Scotland
Emergency First Aid at Work certified.
Previous experience volunteering with children and young adults.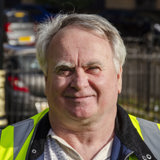 Dougie Drysdale
Why do you volunteer?
After taking early retirement, from my job as a Field Service Engineer, I missed the customer interaction I had after 40yrs in the job.
Volunteering with a Charity that enabled me to still engage with the customer, & build up a rapport with them, was very rewarding & (if truth be told) it rekindled the spark I had lost in my retirement.
What skills and experience do you bring to Sunny Cycles?
I feel I can bring 40 yrs of experience of dealing with the public, in various situations, in a calm professional manner, but can also ( when appropriate) engage in light hearted conversation/laughter to build a rapport with my customers.
I enjoy cycling, & I'm very approachable, enabling me to make new friends.
I am very committed to my role as a volunteer, as I was 5 1/2 yrs in the same role, until recently.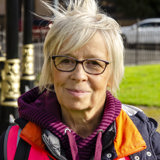 Mandy Sykes
Why do you volunteer?
I think it's about showing customers new possibilities; Growing them to become more confident and happy in their lives. Cycling is "the carrot" which attracts people in, but there's no telling what that leads to!
What skills and experience do you bring to Sunny Cycles?
My paid work roles, latterly, were in employability, where we helped customers fulfil their potential in their working lives.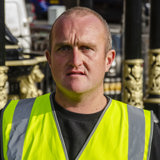 John O'Hara
Why do you volunteer?
I like working with the public and passing on my knowledge and experience to them.
What skills and experience do you bring to Sunny Cycles?
I have volunteered for over 3 and a half years on a cycling project.
And have that experience behind me. And I would like to continue doing this.
I like to help and assist people and I also do basic mechanics.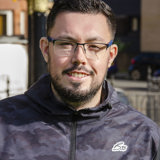 Lewis Cross
Why do you volunteer?
To help the public gain their own experience on a bike. And help anyone with any questions that they have about going a bike.
What skills and experience do you bring to Sunny Cycles?
I am friendly and I'm a fast worker. I inform people of how to ride safely .
And to be safe and ensure that no-one gets injured.
I have 7 years previous experience in volunteering on a cycling project.
Alistair Graham
Why do you volunteer?
I volunteer at Sunny Cycles because I have an interest in bikes. I particularly enjoy doing bike maintenance so that other people can use the bikes safely. It makes me happy and proud to feel like I can help other people whilst I am also learning new things. Volunteering at a location which is quite a distance away from where I live also means I have had to learn to travel independently and this has been an excellent experience for me.
What skills and experience do you bring to Sunny Cycles?
What skills and experience do you bring to Sunny Cycles?
I have been cycling since I was 5 years old and have enjoyed road cycling and mountain biking whilst growing up. I have an intellectual impairment so there are some things I find difficult which others find easy. With this experience, I can empathise with people who want to learn new skills and enjoy cycling despite any barriers they may have. As a road cyclist I have been lucky to have been involved with the Special Olympics and cycled for Great Britain in the World Games in Abu Dhabi in 2019 winning one Gold and two Bronze medals. As a keen cyclist I have had to learn some basic bike maintenance skills so I can look after my bikes and since leaving school in 2021, I have been using and building on those skills whilst volunteering for a cycling charity. In this volunteering role, I have learned the importance of following instructions and being mindful of health and safety rules. I have learned how to fix brakes, clean different parts of a bike and put parts back together where needed. I am now more confident in my knowledge and understanding of most of the basics of bike maintenance.
Francine Bucumi
Why do you volunteer?
I want to volunteer to support a good cause, continue the nice work which was done by the cycling centre staff who have been recently reduntanted for no reasons. Some activities such as led rides, cycling lessons had to be stopped due to management issues. Therefore I feel positive that those staff are willing to continue the good work and support people from deprived areas who do not always get access to cycling opportunities.
What skills and experience do you bring to Sunny Cycles?
I have been volunteering in several organisations and this for several years, I feel that I have been equipped with knowledge and skills which can benefit to The Sunny Cycles. I have also been a volunteer engagement adviser at Volunteer Glasgow for several years during which I supported both Voluntary Involving organisations and volunteers. All my qualifications have strengthen my community engagement skills. Those include a degree in biomedical sciences, with a specialisation in Human nutrition, combined with my post graduate certificates in Global Mental Health, and Community Learning & Development. I have no doubt that I can contribute positively to the Sunny Cycles project.